Marketing, Website Design, Branding and SEO Services
in White Rock -
With a Personal Touch
About 2iiS Marketing
Website Design & SEO
Services Vancouver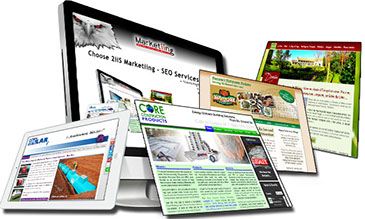 Because Every Success Starts With a Simple Idea…
2iiS Marketiing is the fruit of years of professional marketing experience, combining to produce a blend of subtle character, helping to bring the sweet taste of success to the brands and businesses they promote. Involved with marketing all her working life – Karen designed her first professional website in 1998 - (Or to put it her way "Oh my goodness that's over 16 years ago!") - Robert has enjoyed a varied career, relying on his sharp marketing and sales ability - which he has put to good use in both website design and SEO services since 1999. He is also bilingual French/ English, and well versed in colour psychology and the power of subliminal messaging in online marketing. Imagine for a moment the many benefits of working with the team at 2iiS Marketiing; from the personalized service – to the comprehensive approach – And all for an affordable inclusive price.
Call on Skills Developed in Real World Scenarios
Because we have « been there, » our help and advice is down to earth, effective and affordable – with a concerted approach to giving Value For Money and Return On Investment second to none in the Vancouver and Lower Mainland areas when it comes to SEO services or Website design. We see many agencies just "doing as the client asks" and cashing the cheque without any conscience – and we firmly believe that we can and do offer far more. Our "Thinking out of the Box" analysis of SEO keywords often brings faster and better results than a traditional approach – for example, did you know that "insolation" gets almost as many hits as "insulation?" (Basically because so many folks can't spell!!) This was a legitimate SEO "loophole" we were able to exploit for a client.
Hit the Target more Often, with 2iiS Marketiing…
THE PEOPLE WHO PUT THE EXTRA i IN MARKETiiNG
We look approachable don't we? Notice that we don't have a salesperson, let alone a sales-team – and realize that getting in touch will not lead to an endless stream of marketing emails and special deals to drag you through our door kicking and screaming! Hit that contact button then and let's have a chat – see what you need and how we can help, at your pace and budget – large international project or small local website, we aren't easily fazed and have demonstrable competence in SEO, Website design, Branding and general marketing.
Karen
Design and Branding Expert with over 28 years experience in the Marketing Iindustry, having started very young...
Robert
Award winning SEO, Copywriting & Website Design "Guru" who has the amazing gift of turning words into art...
Go Ahead...Take the First Step to Online Success and Contact Us Now...
Copyright © 2iiS Marketiing Inc. SEO Services & Website Design South Surrey BC Canada 2014–
2iiS Marketiing Inc. SEO Services & Website Design
a Corporations Canada Registered company
Office hours: 9am to 5pm, Monday to Friday
#202 - 15388 24th Avenue, Surrey, BC V4A 2J2
604-445-1211 | info @ marketiing.com